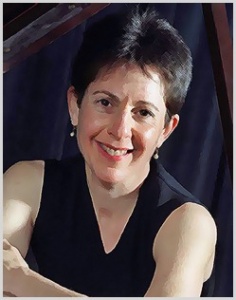 Hello, my name is Julia Bady. Welcome to my website! As a piano teacher, my goal is to help you fulfill your piano playing dreams through healthy technique, and development of musicality. My mission is to help guide you to greater musical artistry, while avoiding injury, or helping to heal prior piano based injuries.
I'm a specialist in the Taubman Approach, and a Certified Associate of the Golandsky Institute. The Taubman Approach is an ergonomically healthy way to play the piano that can reduce fatigue, make playing easier, and heal injuries caused by incorrect and repetitive movement, or poor seating positions. I specialize in both expanding your musical horizons and making your playing physically comfortable.
I serve students from Franklin, Springfield, Hampshire, Worcester, Hampden, and Berkshire counties in Massachusetts, as well as students from the neighboring states of New Hampshire, Vermont, Connecticut and New York. I am also available for piano lessons via Skype or Facetime from anywhere in the world.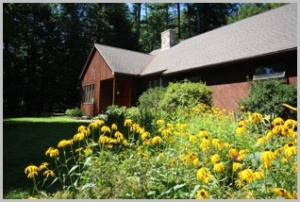 I'm a classically trained pianist who enjoys working with students in all musical styles – jazz, pop, classical, etc. I believe that a successful student/teacher relationship is a partnership, based on teamwork. As an optimistic and supportive teacher, I create a safe learning environment for all my students. We all have different learning styles and lessons are tailored to meet the individuals' needs. Serving students from my rural home studio in Greenfield, MA, has been my joy for over 20 years.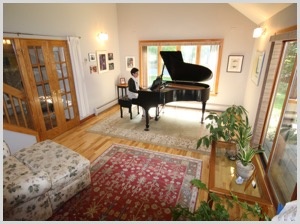 Technical freedom is crucial to being able to express oneself musically at any instrument. (See my article in the Spring 2010 MA Music News.)
For more information, please browse my website, or contact me so we can discuss your needs as a student of the piano. I hope to hear from you!
– Julia